It was a sight that even an immortal man, coming here, would have watched it with wonder and great joy...

OMERO
RESTAURANT AND BAR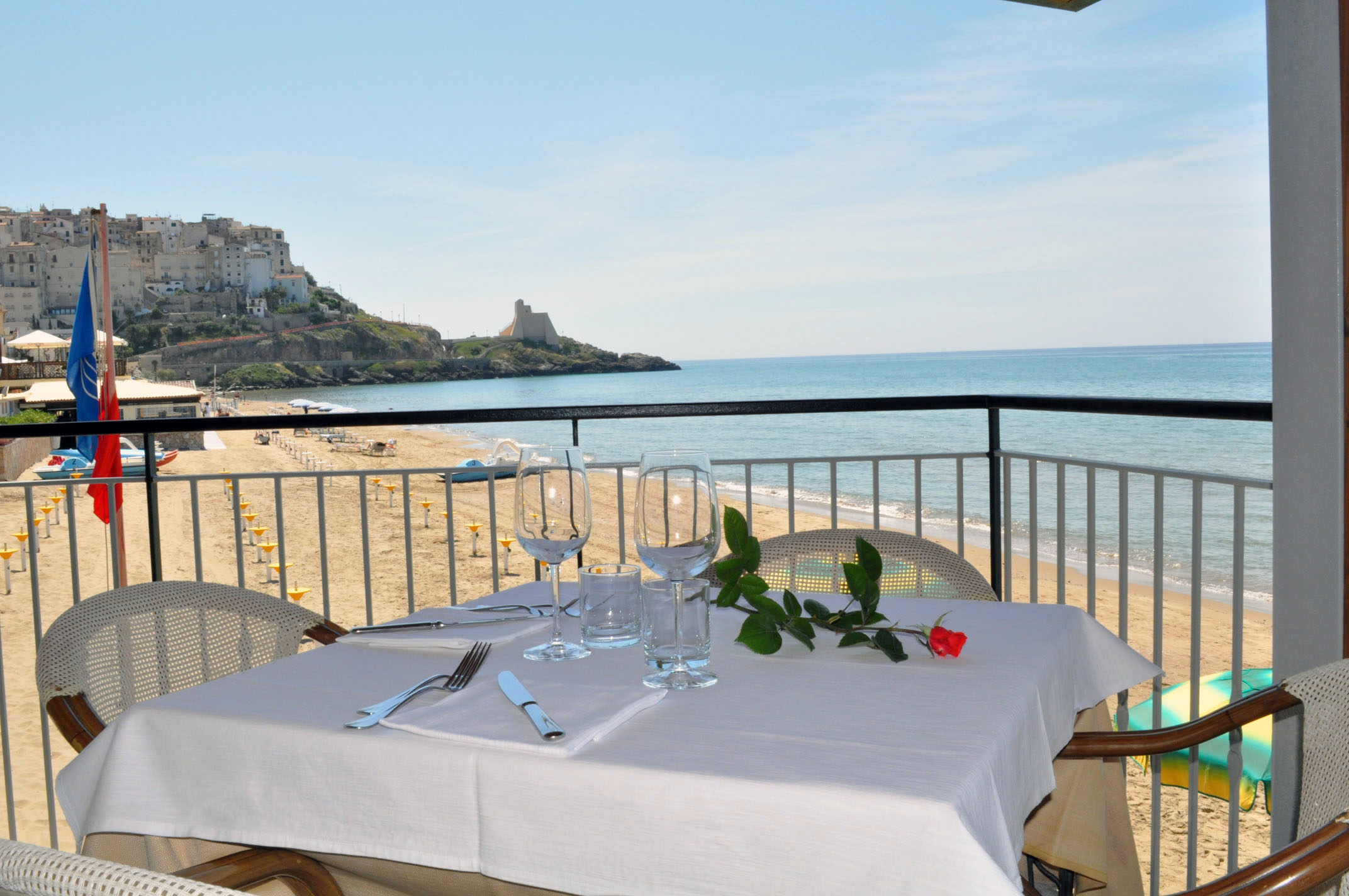 The restaurant is managed by Pino who will have the pleasure to propose you daily dishes to combine with excellent wines from the cellar.
In addition the restaurant has a comfortable lounge, a beautiful terrace overlooking the sandy beach.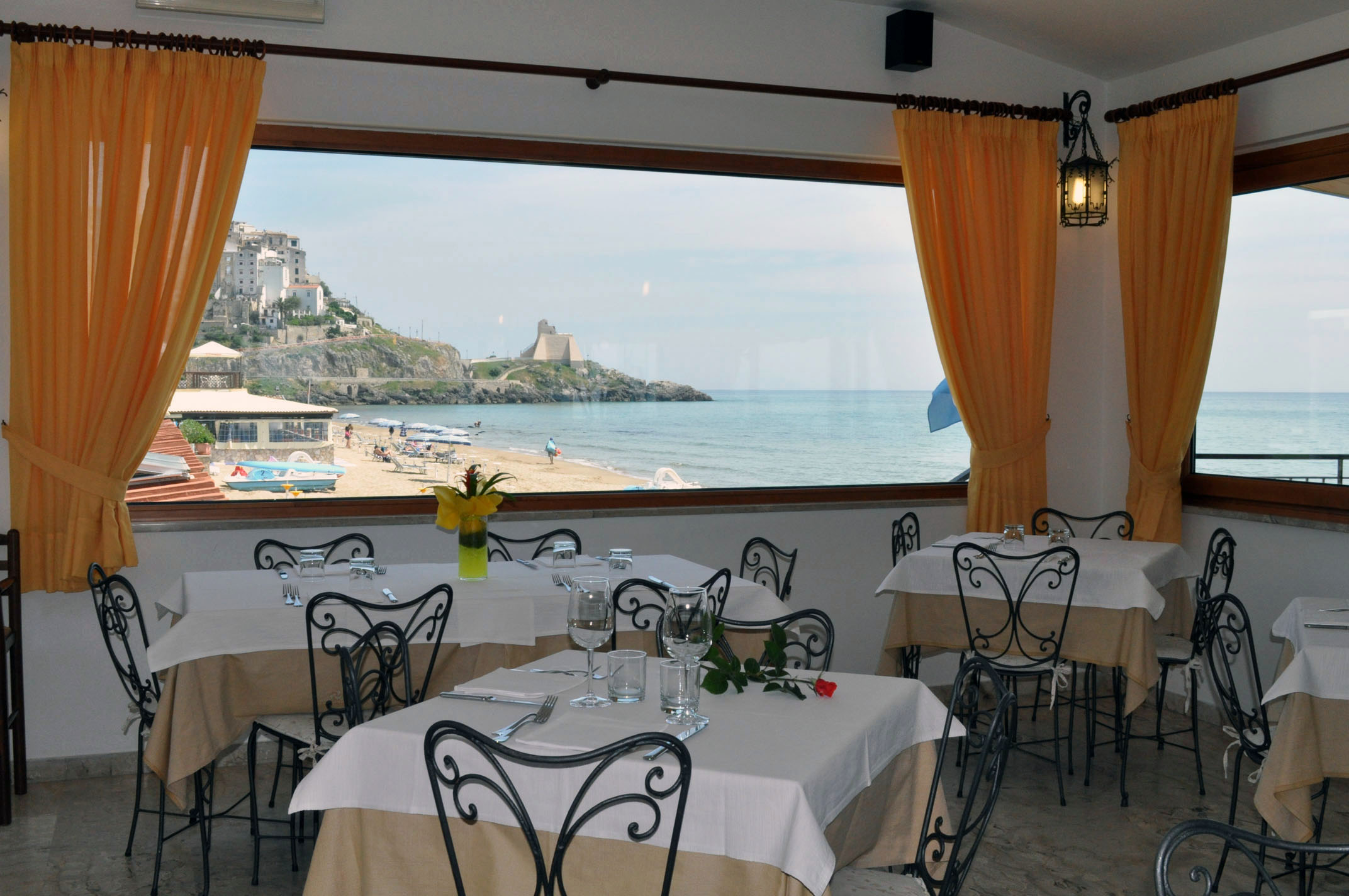 From the terrace you can admire the wide view of the sea and the Pontine Islands just in front of you. On the left side, there is the magnificent view of the picturesque old town and the small promontory on which the sixteenth-century Torre Truglia, which looked out barbarian invasions of the Saracens, dominates. On the right side there is the gorgeous view of Terracina and San Felice Circeo with the homonymous mountain celebrated by the "sacred" poet Homer. Do not miss the aperitif with the gorgeous view of the sunset different in the winter and in the summer: in the winter the sun dives directly into the waves of the sea while in the summer it goes to rest behind the Mountain of the Temple of Jupiter in Terracina.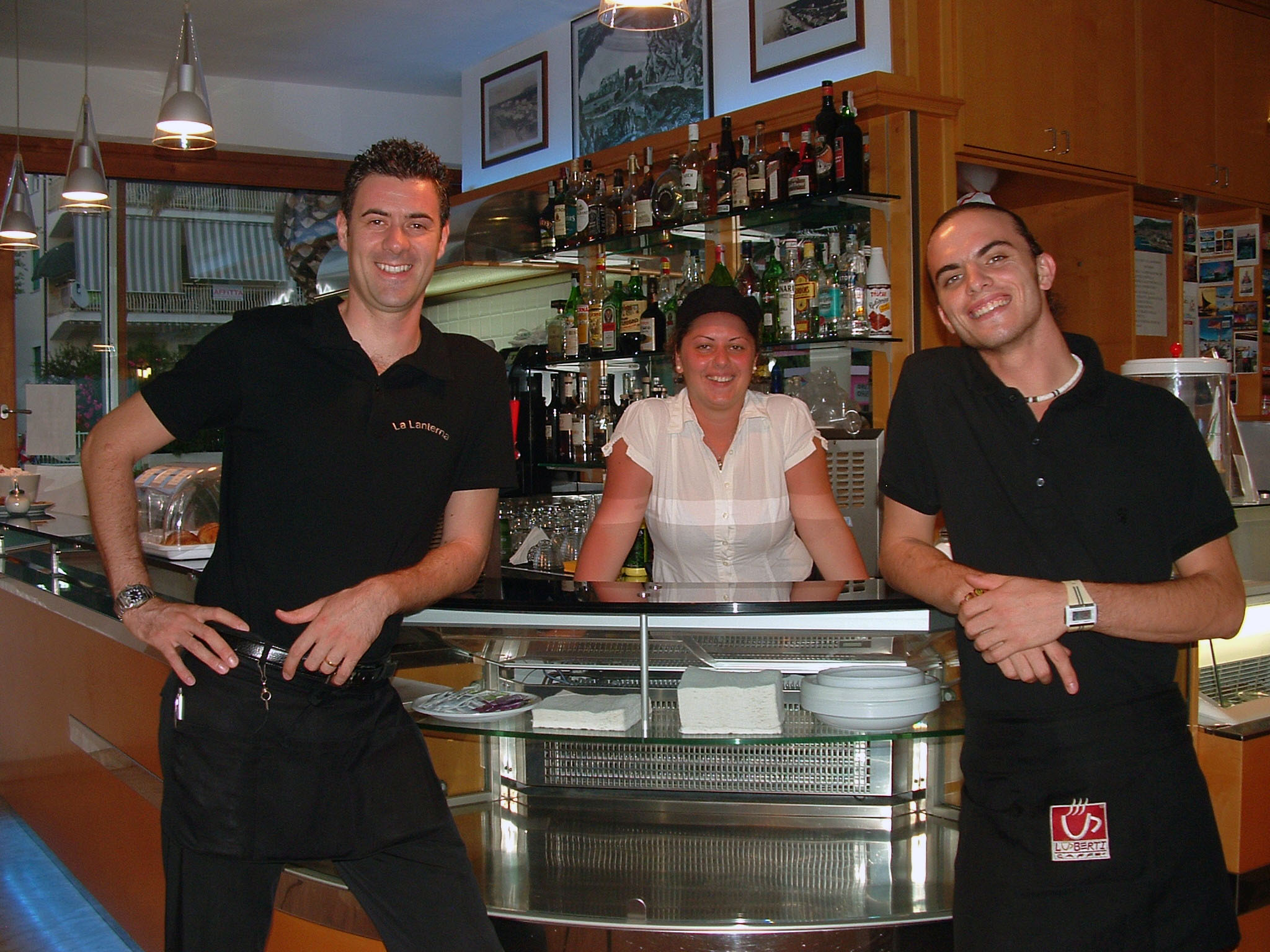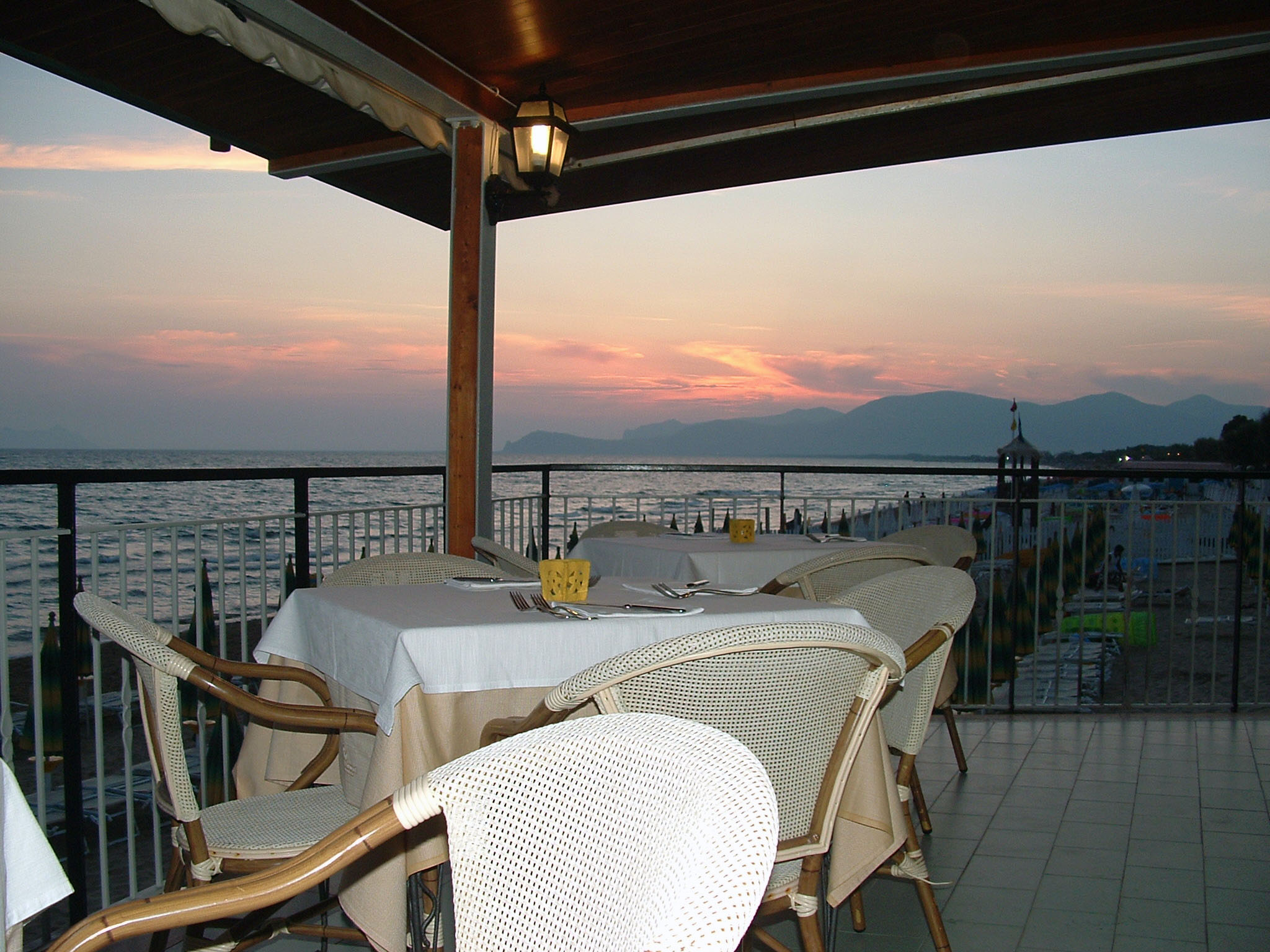 The bar is open all day long. It starts with breakfast, then you can take an aperitif and after dinner you can enjoy a refreshing drink on the terrace, lulled by the soothing sound of the waves. All staff will be always pleased to welcome and serve you with a smile, friendliness and kindness.